Tom Dixon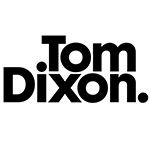 Ulteriori informazioni su Tom Dixon
Tom Dixon stata fondata nel 2002 rispettivamente da Tom Dixon e David Begg. Oggi, la Tom Dixon Company è un'azienda britannica di design e produzione di illuminazione e mobili moderni. Tom Dixon ha messo l'innovazione al primo posto e la sua missione è rilanciare l'industria britannica dei mobili e delle lampade. Ispirato dalla mentalità individuale e dalla robustezza di una forma di "produzione senza fronzoli", il marchio di Tom Dixon ha reso Tom Dixon un'icona del design. Alcune delle lampade Tom Dixon più popolari sono Rame Shade e Mirror Ball . La lampada da terra da terra della serie Mirror Ball è assolutamente unica. Guardalo e tutte le nostre altre fantastiche lampade da terra qui .
Visita il sito web di Tom Dixon www.tomdixon.net
Lampade popolari di Tom Dixon
Con un'enorme crescita, le lampade Tom Dixon sono davvero riuscite a imporsi come uno dei grande attori nel mercato internazionale delle lampade. Tom Dixon ha un vasto assortimento che offre molte lampade interessanti. Se guardi in basso sulla gamma, sono soprattutto lampade come Tom Dixon Rame Shade, Tom Dixon Etch , Tom Dixon Beat series , Tom Dixon Mirror ball e Tom Dixon base series. Ma oltre a queste lampade affermate, il nuovo giocatore di Tom Dixon , la lampadario Melt Tom Dixon è sicuramente interessante da dare un'occhiata.
Tom Dixon come designer
Tom Dixon è cresciuto nel Regno Unito ed è entrato nel settore del design come autodidatta. Già all'età di 25 anni, Tom Dixon acclamato come uno dei designer più all'avanguardia in Inghilterra. Ha fondato il suo studio nel 1991 e da allora Tom Dixon avuto successo solo con i suoi progetti. Tom Dixon ha tenuto molte lezioni e conferenze, anche al Royal College of Art, e nel 1998 è stato nominato "Head of Design" presso la casa di arredamento britannica "Habitat".
La straordinaria storia di Tom Dixon
Iniziato nel 2002, Tom Dixon un marchio relativamente nuovo. Ma misurata dalle dimensioni, è andata davvero veloce per Tom Dixon, che non si è certo guardato indietro e oggi è un grande marchio internazionale. Tom Dixon è un marchio di design inglese che punta sull'innovazione e persegue la missione di ristabilire l'industria inglese dei mobili e delle lampade nei mercati internazionali, che si deve certamente dire di aver gestito. Tom Dixon produce prodotti eccezionali basati sulla qualità e sull'eredità dell'Impero britannico.